PRODUCTS
Tel:+86-19921827935
Fax:+86-021-57661889
QQ:294057843
Email:
sales@uqmachinery.com
Add:No.19 Dongbao Rd,Songjiang District, Shanghai City, China.
Whatsapp:+86-19921827935
Name:
Standard ply separator
Ply thickness:
0.6-18mm
Ply depth:
130mm
Power:
750W
Voltage:
380V, 3 Phase
Product Description
I. Unique standard ply separator

This equipment is used for belts splitting, cut thick belt into thin belt .
Belts can be divided into two layers, three layers, or four layers, etc.
Layered thickness accuracy can reach 1 mm.
II. Machine parts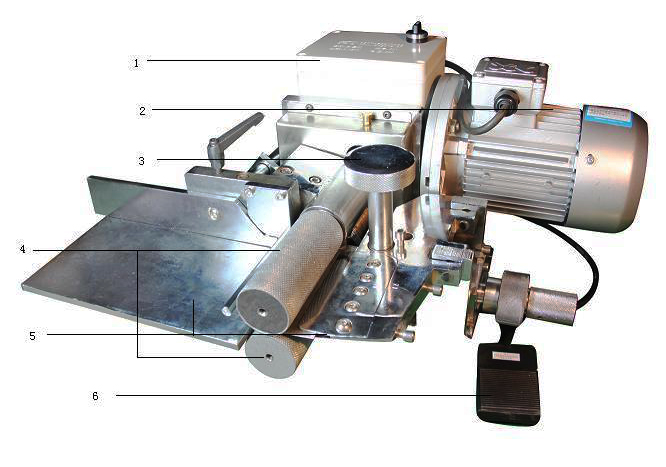 1. control box: Control machine action
2. Motor: Feeding drive
3. Adjust bolt: Set up and bottom roller distance
4. Roller: feeding belts
5. Ply blade: Splitting belts
6. Foot pedal: Start or stop machine
III. Machine datas

01. Layering blade: Hard alloy steel blade
02. Controller: Positive & negative turn control box
03. Switch: Foot pedal
04. Voltage: 380V
05. Power: 750W
06. Ply depth: 130mm
07. Splitting thickness: 1-15mm, PVC conveyor belts.
IV. General Information
Machine size:710x550x350mm; Net weight: 102Kg